Blog
Registration for all FWQ Events will be open on 4th of December 2012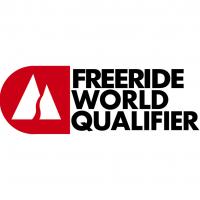 This year the registration for all Freeride World Qualifier events goes live on
4th of December 2012
. The registration process will be centrally handeld by the FWT. Plese visit
www.freerideworldtour.org
to sign up.
Please take in account that every rider needs to acquire a FWQ season or event licence from the Freeride World Tour In order to compete at one or more events.
The minimum age is 18 for all FWQ events. No exception will be made.
You can find more Infos about the licence and the registration procedure at the
Freeride World Tour Website
.
For more information about the competitions at the X OVER RIDE please kick the following links:
FWQ *
|
FWQ ***
Siehe auch:
»
Neuere Themen:
»
Ältere Themen:
»

The countdown is on for the X OVER RIDE 14 | FWQ*** at the Kitzsteinhorn
XOR14 FWQ ***
»

The countdown is on for the X OVER RIDE 14 | FWQ*** at the Kitzsteinhorn
XOR14 FWQ ***
Siehe auch:
»
Neuere Themen:
»
Ältere Themen:
»

X OVER RIDE 13 | Freeride finals at the Kitzsteinhorn
From 22nd to 23rd March the big finals of the Austrian freeride season, the X OVER RIDE Freeride World Qualifier * and *** took place at Kitzsteinhorn, Zell am See - Kaprun. On this weekend, for the very first time, the Austrian Freeride Masters were crow
»

X OVER RIDE 13 | Freeride finals at the Kitzsteinhorn
From 22nd to 23rd March the big finals of the Austrian freeride season, the X OVER RIDE Freeride World Qualifier * and *** took place at Kitzsteinhorn, Zell am See - Kaprun. On this weekend, for the very first time, the Austrian Freeride Masters were crow
Siehe auch:
»
Neuere Themen:
»
Ältere Themen:
»

Kitzsteinhorn hosts FWQ *** Event for the second time
Kitzsteinhorn hosts FWQ *** Event for the second time
»

Kitzsteinhorn hosts FWQ *** Event for the second time
Kitzsteinhorn hosts FWQ *** Event for the second time
Siehe auch:
»
Neuere Themen:
»
Ältere Themen:
»

X OVER RIDE 12 | A great success
Eight years after the first X OVER RIDE the contest returned to its roots - Freeriding
»

X OVER RIDE 12 | A great success
Eight years after the first X OVER RIDE the contest returned to its roots - Freeriding
---